Shopping Cart
Your Cart is Empty
There was an error with PayPal
Click here to try again
Thank you for your business!
You should be receiving an order confirmation from Paypal shortly.
Exit Shopping Cart
Restoring Life Foundation
Restoring Lives - From Adversity to Destiny!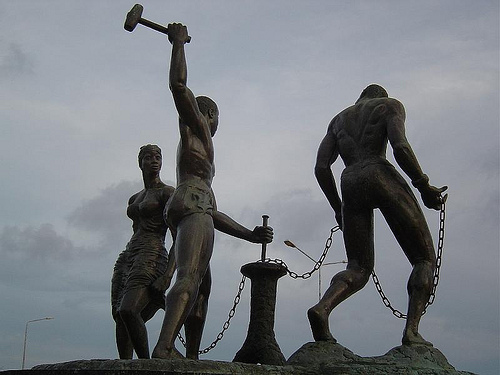 For some time now various of you have had the discussion with me surrounding ministry into the African and West Indian history and the impact that the slave trade has had on people of Africa and the diaspora.  After much deliberation, prayer and insight we have finally put together a one day workshop to be held in Lordship Lane Baptist Church on Saturday 5th October.
 Eve Ministries and Lordship Lane Baptist church will host the event  with registration starting at  09:00 for a 09:30 start.  The venue address is :
  Lordship Lane Baptist Church Hall -  287 Lordship Lane, East Dulwich, SE22  8JG 
I was interviewed by Delia Edwards-Julien from Eve Radio last night about the upcoming workshop, click the link http://www.blogtalkradio.com/everadioonline/2013/09/27/healing-the-wounds-of-slavery to go to the  download page to listen to the interview.  You can register for the workshop online here http://www.theeveproject.co.uk/index.html
We look forward to seeing you there next week, it is set to be an line in the sand day.
With every blessing
Cheryl x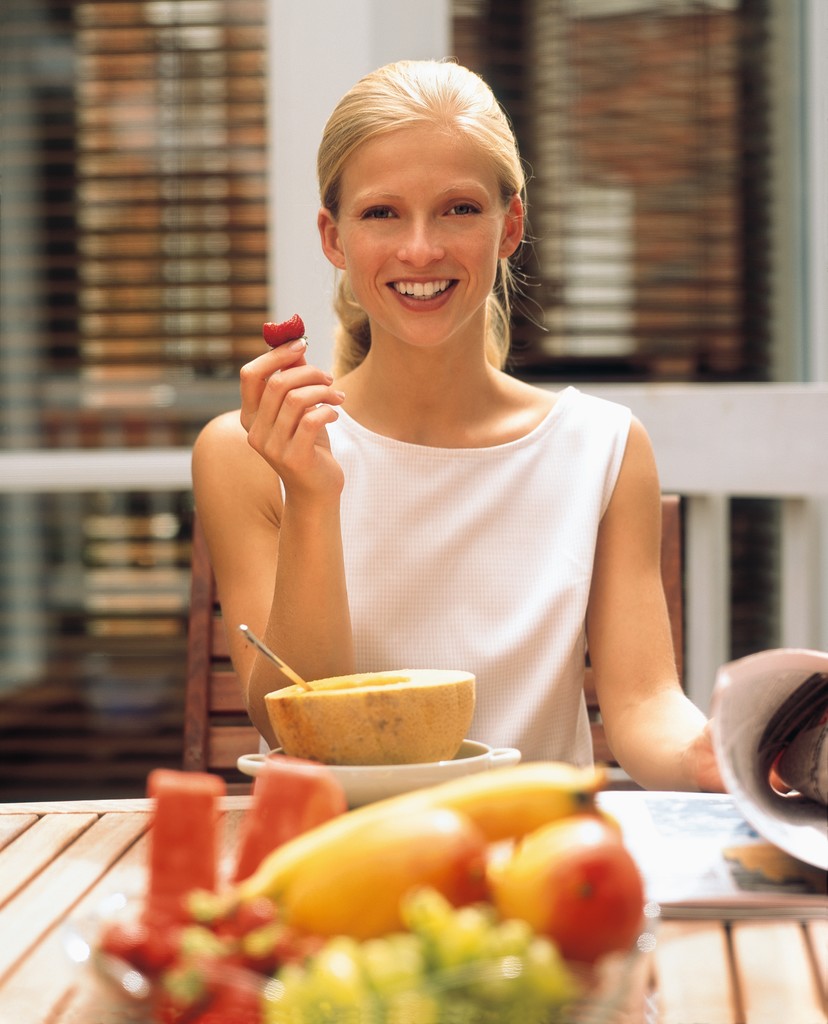 As I sat this morning eating a bowl of freshly prepared fruit salad, I had a flashback to many years ago when a dear sweet friend of mine worked for a grocery store.  At the end of his working day he would often buy some of my favourite fruit so he could hand prepare a large container of fruit salad; and make a home delivery, this meant I could indulge myself for a few days. This special treat lasted for an entire summer, what was interesting,though was that he seemed to take as much pleasure in preparing the fruit salad bowls for me as I did in eating them. Whilst most of the time I spent with this person I remember with carefree fondness, it was actually a time of great challenge and difficulty.  You see I was in a very stressed out season of my life, office politics of strategic change meant that the department I was managing was merged with another, this merger had the effect of attempting to squeeze me from a Manager into a Team Leader. If that wasn't enough I was juggling three hours travelling time with dropping two small children to childcare, both of which were at least thirty minutes in opposite directions from each other and my home; and if this wasn't enough, it meant that even leaving home at 07:00 in the morning with the children to get to the first childcare facility at 07:30 I didn't actually get to work until 10:00 each day.  This therefore meant that I couldn't leave until 18:00 and would have to do the return journey and collection before getting home and preparing food. What a treadmill.

In those days my large mortgage, single parenting, childcare fees,  dealing with epilepsy in my child and office politics were my enemies - but through it all, I was reminded that God has promised to prepare a table for me in the presence of  my enemies.  In a small way I could see how God used this special friend of mine to do so.  His loving attention of selecting, preparing and travelling across London to deliver fruit became a token of God's love to me. Yes as I walked through the valley of the shadow of death, He (God) walked with me, sometimes it was in the smile of a stranger or in a deed of a family member, other times it was a word in season, but often it was in cubes of apple, slices of banana and chunks of pineapple. Through the overflow that I experienced from this special anointing, I came to know that I could have peace, because God had not abandoned me.
So wherever you are on your journey today remember God wants to love and comfort you, like it was for me,  this valley  you are in now is a passing place, for you  too - this will past.  Whether your pain is relational, financial, physical, spiritual or a whole host of other things, don't give up the Good Shepherd is with you. He has promised that even when you walk through the darkest valley, He is close beside you; do not be afraid, for He will use His rod and staff to protect and comfort you.
Let us pray...
Dear Heavenly Father
Sometimes life seems like an endless valley, and pain a constant companion in your word you have promised to be the good shepherd to lead and comfort me through these seasons. Help us not to lose sight of your promises especially  that neither death nor life, neither angels nor demons, neither the present circumstances  nor the future troubles, nor any powers, neither height nor depth, nor anything else in all creation, will be able to separate me and us from your constant love that is in Christ Jesus our Lord.
Amen
In the prophetic community that I am a part of there have been an increasing level of distress calls for prayer and prophetic words of encouragement.  Families and marriages are falling apart, financial situations becoming desperate and bodies are racked with physical and mental sickness, pain and disease.  At times like this we can operate in two or maybe three modes, all of which I can relate too and I am pretty sure you will too. The first one is 'panic', wonder what I have done wrong to deserve this attack, the next one is 'trust' in the assurance that I am Gods beloved, and the third is to 'vacillate' between the former two.   Scripture (John16:33) tells us that we will have trouble in this world and that if the people in it hated Christ (John 15:18), we should expect them to hate us.  In addition to this we know that we have an arch-enemy who seeks to kill steal and destroy us,but praise God for Jesus who wants us to have abundant life (John 10:10). 
No the valley is not a comfortable place, neither is it a place that most of us desire to be but, please don't be despondent.  Afterall we serve the Good Shepherd, who promises that even though we walk through the 'valley of death' we need not fear any evil, for His Rod of protection will guide and direct us.  In fact, in the face of our enemies He puts on a banquet for us.  Our head is anointed with the oil of His Spirit; our cup is full to overflow with the wine of His sacrifice.  Even in that place, Gods goodness can be found to be following me and you every day, and when this life is all over we are  promised that we will be with Him forever. Wow how awesome is that?

For all those who have felt that  they are in the valley of despair, I believe this is a word from God to you
For far too long you have been longing to come up again to the mountain. To get that bird's eye view to understand My perspective and while it is important I need you to know you are right where you need to be right now. Although you call it the 'valley of despair',I call it the 'valley of grace'. It is that place where life and growth occur. My Spirit rolls down the sides of the mountain pouring life into every piece of land it connects with. In the valley you develop deep roots, in the valley lush green vegetation abounds all around you. In the valley creatures that I have given you responsibility for live.  On mountain tops although the view maybe spectacular, it is not a place for you to live. Rocks and boulders inhabit that space. The air is thin and difficult to breathe; it is not a place of rich soil or vegetation. I am your rock to stand on and I will be with you, I will pour out My Spirit upon you even in the midst of your enemies. They will know that you are Mine and that My purpose is to prosper you at all times. So let My water flow down to you and keep you full to overflowing even unto this season ends.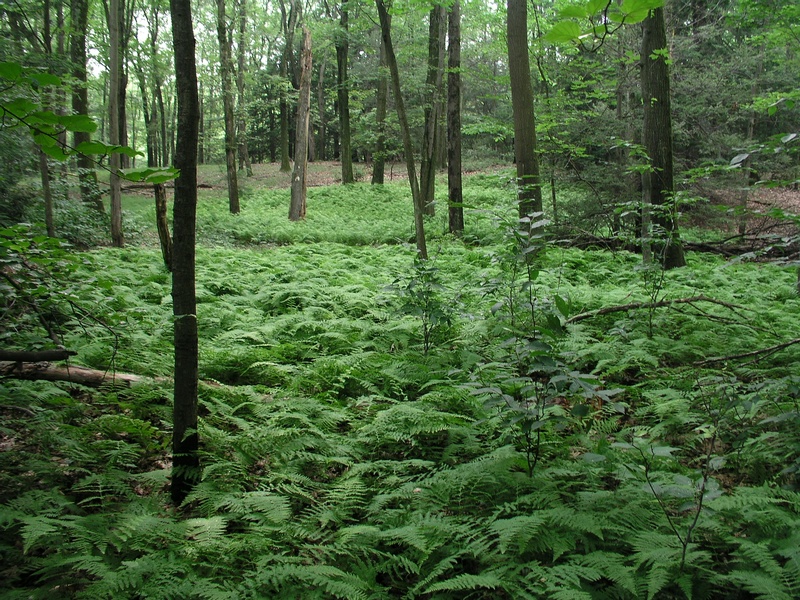 Let us pray...
Dear Heavenly Father,
I know you are touched with the infirmities of your children and that in your love you see their pain. I pray that as we release these situations into your hands that we will come into a new revelation of the outpouring of your grace.  Help us all to live and move and have our being rooted in Your truth and love.
In Jesus' Amen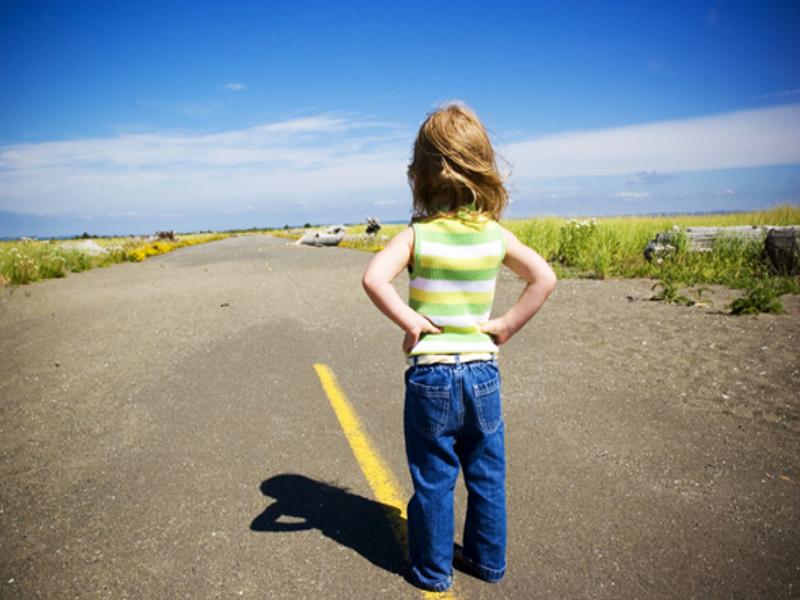 The last two weeks have been shockingly horrible on one hand, and absolutely amazing on the other.  God had been His usual Wonderful Self in the ministry room, and dreadful things have been occurring concerning  my children.  Relationships that I thought were mending have dissipated into nothingness again! Whilst others that I had drawn a line under God is putting  back together.  There seems to be a real randomness occurring, whilst at the same time familiar patterns are arising. Stress and strain, love and joy, doors opening and others being completely shut as if in the grave, but above it all God had been His usual Faithful Self.  
 Really I have to echo with the great wise man, that there is truly a time for everything under the sun, sometimes those times overlap, sometimes they collide and at other times they appear separate, but always God is His usual Amazing Self working all things together for my good, the children's good, and my loved ones good.  We cannot see the end from the beginning, neither can we always even see clearly the step that's  just ahead, but through it all, I am able to gather stories that I will use when I engage others, stories of my sorrows, stories of my pain, stories of my joy and stories of course of God's usual Awesome Self.   So new truths learned about myself, new truth's learned about those near and far, new truths learned about how, all this stuff will be integrated, and most of all lesson's learned for the road ahead.
Let us pray ...
Dear Lord,
Thank you so much that when things are difficult you never fail. In the midst of life's turmoil's and disappointments you are that rock that we can depend on.  Help us to keep our eyes off those that hurt us and keep our focus on your unfailing love, knowing that You have promised to work all things together for our good.
 In Jesus' Name Amen.
Do you realise that God has uniquely shaped you for a purpose, for some that will have been discovered a long time ago but for others, discovering their purposes is but a dream they hope to unearth at some time in their future.
Come join like-minded women as we share a journey discovering that God made us as 'Women on Purpose'.
Spaces are limited please register your attendance by email, phone or via our website.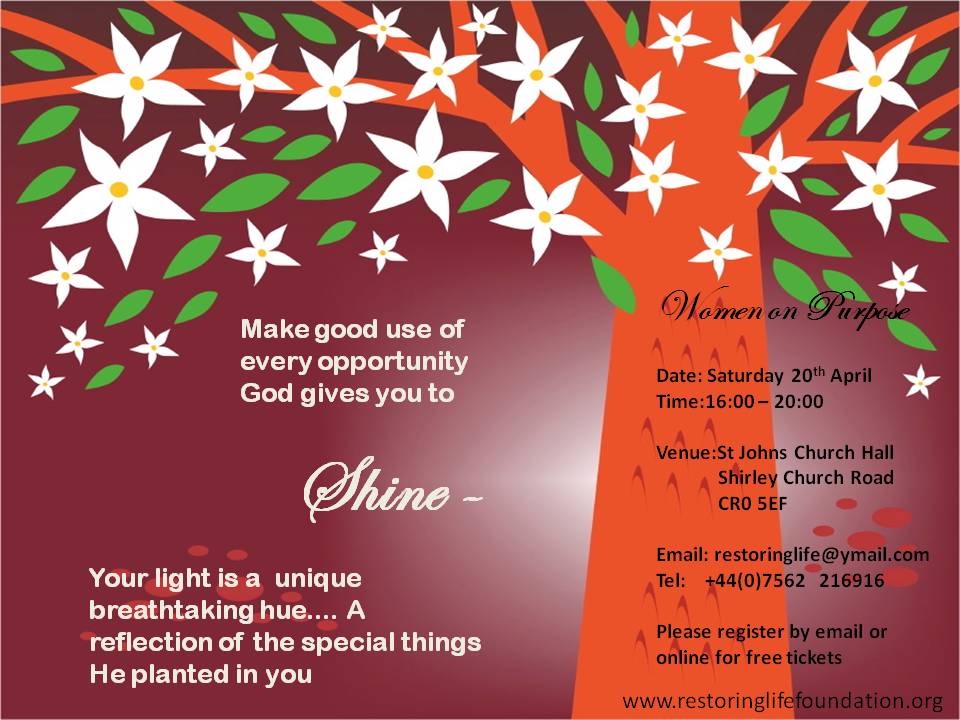 Dear Family and Friends of Restoring Life Foundation,
It is with great pleasure that we invite you to read the latest edition of the Restoring Life Foundation Magazine.  Since our last edition  (which has been read by over 1200 people), was issued in January we have faced a number of challenges with technology breakdown, accounts being hacked and personnel attached to our network and magazine suffering from strange ailments. However though delayed and hard pressed we can declare like Paul  that 'We are pressed on every side by troubles, but we are not crushed. We are perplexed, but not driven to despair'.(2 Corinthians 4:8)  This edition is packed with encouragement and great discipleship tools that we hope will draw you closer to Christ and His hopes for your sanctification.  Can we encourage you to drop an email to our  issue 2 'Gaining Momentum' edition to your friends and family including the following link.
http://www.restoringlifefoundation.org/online-magazine
In light of the hacking problems I noted above, If you subscribed to our updates via the Issuu website please note that issue 2  of our magazine is listed under a new account named 'RestoringLife', please re-subscribe under this new account name to keep up to date with each edition as it is released. 
This edition includes a few advertisements which include ourLimited Edition 'Daughter of the King' t-shirts, A Christian B&B in France,The 'Heart Cry for Change' Conference and the book 'Beyond Broken Families', we hope that you will support these Kingdom efforts.  Some of our readers have been asking how they can purchase some of our articles, we are resolving some background issues on the website and will keep you posted  and let you know once it has been resolved.
Finally, as you celebrate Christ His Death resurrection and ascension, we pray that you will come into a fresh anointing of what it means to be a child of the all power God who took all  of our sin that was and is and will come to the cross for you and declared "it is finished".
With love in Christ
Cheryl
2012 has been an interesting year for me, during which I said "good bye" to some old friends who I believe God was calling me to release, I was forced to ask the questions "where are you? " and "don't you see me for who I am?"  to others.  I said "hello" to new friends who I believe God is drawing into my inner circle, and reacquainted myself with some that I had lost touch with.   I have experienced some fresh insights from the very young  like being reminded that 'the little people in my life are here to shape me just as much as those  who are more mature'. I have been able to pass on wisdom to the very old including 'that natural age has no bearing on spiritual maturity nor to those that might spiritually parent you'.  I have touched  the many corners of the world including Africa, Asia, the Caribbean, the America's and  parts of Europe, through the people I have discipled, ministered to and coached.  I have witnessed the growth of my great nephew who has grown from a tiny baby unable to even lift his head to a toddler who stands, pulls and climbs to the amazement and sometimes frustration of  his parents.  Friends  that started the year single and now are married, others that started the year married and are now single, children have been born, and as in the recent shootings in America children have died.  Through all the up's and downs of the financial, housing and job market God remains faithful.
As we countdown to Christmas and the beginning of the new year, wherever you are on your journey REMEMBER Gods mercies are new  for you each and every morning.   You don't need to start a new year to have a new beginning, you can do that in a instant.  Right now you can pray the prayer of repentance, right now you can pray  the prayer of forgiveness.  Today you can have your breakthrough, today can be the day that it all turns around for you.   Whatever your year has been like, with all your own ups and downs, I pray for a Joy filled, Peace encompassed Christmas and an Abundant New Year.   Look out for next year's blogs which will be encouraging, uplifting and motivating you to walk in your unique destiny and calling.
From all connected to Restoring Life Foundation Family   
 God Bless you as we celebrate the birth of our Lord and Saviour Jesus Christ.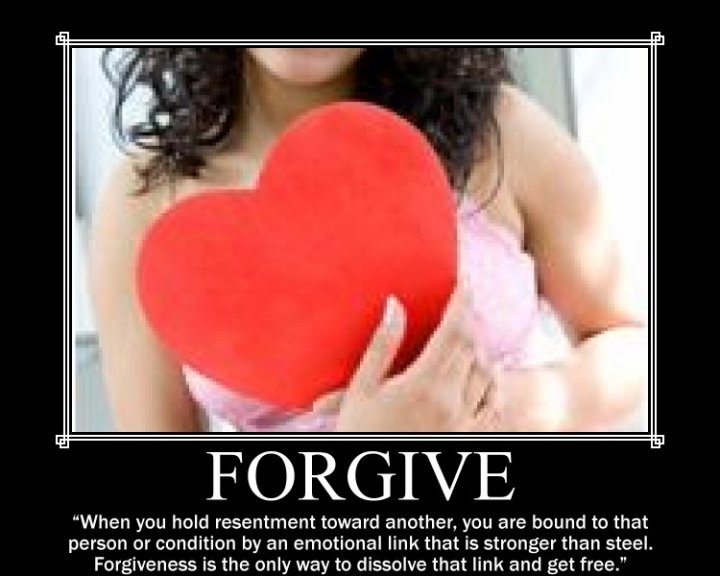 Fear of failure will lead to your demise if you don't take stock of the larger picture.  I have made you for a purpose and a destiny, I have made you to accomplish much, if you don't trust in My voice or My direction you will continually halt between two positions you will continually halt between two decisions. 
Don't look to the left or the right but lookup. Stay focussed on that which is set before you the risen Lord seated far above every principality and power. The ascended Christ who has already defeated failure and holds it bound in the prison of victory. What you hear are his (failures) screams and shouts for attention, whenever you fear what he might do,  you deny what I have already done.   I have overcome the world and because I AM in you, you too share in this victory. 
Beloved trust in My love not the uncertainty concerning tomorrow. You are not in this battle or this war alone. I AM your King I have set aside everything that is needed on the earth for your victory.  Be as Abraham, even as he was laying his future (in Isaac) on the altar, he trusted Me knowing that if I say something it must come to pass. Keep your eyes fixed on Me therefore.  I AM the Author and Finisher of your faith.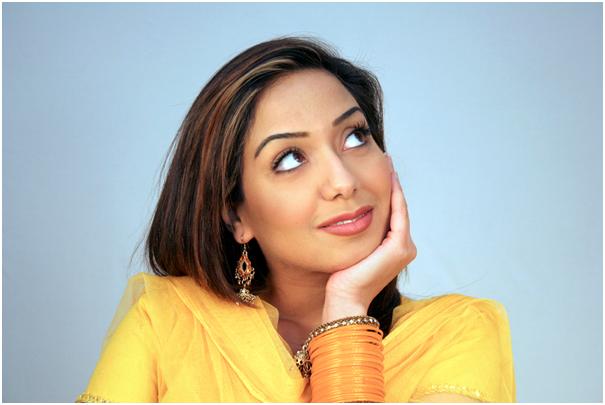 I am known by you, I am not a stranger.  Prepare yourself to hear My word, prepare your heart for truth. In a little while it will be over, the waiting will be no more. Your life has been a battle, a preparation for what is ahead. Know that you have been noticed, know that you have been seen. Don't loose hope or think its time to throw in the towel. The time is now the battle is hot, but I Myself will uphold your arm in this battle. 
Though you are weary and at times it seems that there is nothing left to redeem. I bring dead things and give them life, I pour water in the desert lands. You are that flower that sprouts even when everything seems barren. You are the well that I want to use to refresh many. Be filled and refreshed by my spirit, I am getting ready to use you for that purpose that you were created for.
 Behold that new thing that I promised is upon you, the season of the former and latter rain. Prepare to be refreshed, prepare to be fed. Then you will be ready to be poured out for many. For your appointed season to birth is upon you. Expect the labour pains, expect to loose some thing's that you thought were connecting you to Me to be cut free. You must die to the former life and see that as you enter this new season that this new birth is even greater than the former. You are about to leave that dark place that you were hidden in, your place of growth, your place of development. Those voices that you heard will begin to make sense, they spoke to you, now you will begin to see and connect voices to people. People connected to your new season. As you are birthed into this new beginning you too will birth, great things.
 The darkness of your current situation will give way to the light of the new. Don't be a breech birth trust me, I will be at your birth and grow you up, for the next phase in your life. Let me cradle you, challenge you, grow in wisdom and stature in favour with Me and man. You are born for such a time as this, this is your season. The light is coming get ready.
/