Shopping Cart
Your Cart is Empty
There was an error with PayPal
Click here to try again
Thank you for your business!
You should be receiving an order confirmation from Paypal shortly.
Exit Shopping Cart
Restoring Life Foundation
Restoring Lives - From Adversity to Destiny!
March 8th 2011 marks the global centenary year for International Women's Day – 100 years since the first International Women's Day event was run. More than one million women and men attended rallies in 1911 their purpose was to highlight women's rights to work, vote, be trained, to hold public office and end discrimination. During the 100 year struggle many legislative changes have occurred and whilst women can be found in every field of professional life the struggle for equality still goes on.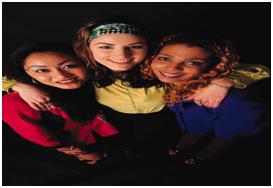 Whilst we have come a far way, we still have a long way to go to end violence in the home, prostitution, the slave trade, the career glass ceiling, opportunities for women in church leadership, poverty, and a whole lot more. We will all have our own opinions about how we can resolve the inequalities, a first step that we can all take this year is focus. Wherever you are, whatever you are doing, join me in marking the journey so far.
Celebrations will go on at various events throughout the year; however you can begin your focus right now in some of the following fun ways:
21 ideas for you at Work/ College/Home: 
Have a lunch with other women where you can celebrate your womanhood, inspire, encourage and motivate   each other.
Have a goal setting session where youcan talk about the goals you have and the ones you want to accomplish.
Have a bible study and discuss  inspirational biblical women, Like Deborah,Mary, Abigail, Sarah,  Esther, etc
Meet up for coffee or a drink with a girlfriend.
Host a Restoring Life Foundation workshop.
Have some friends around for  dinner and  discuss modern day women who have inspired you and how you might learn from them, like MotherTeresa, Maya Angelou, Margaret Thatcher, Sonia Carson (Ben Carson's mother),your school teacher, the lollipop lady, etc
Have a movie night and invite your girlfriends over, and watch a chick-flick of course, some great titles:  One night with the King, Waiting to Exhale, Not easily Broken,  Fireproof, Woman thou art loosed, Shirley Valentine.
Have a pamper day at a spa or simply have your nails, hair, face  or something else done.
Go for a jog, do an exercise DVD, bike ride or to the gym with a girlfriend.
Go for a walk in the park, and re-connect with God and his plans for your life.
Plant some flowers or even a tree.
Pray for women in oppression.
Mentor a younger woman, or be mentored by someone who inspires you.
Join a book club or start one yourself.
Have your daughter's friends over for tea.
Write, a poem, song, your autobiography, tweet or an article for your blog, Facebook or Bebo account.
Attend a personal development seminar.
Take your daughter (or in law) out for a meal and share some experiences from your childhood or your feminine wisdom and survival skills.
Commit to serving the women in your  family, church, local community, at a refuge, or with a women's charity.
Get involved with womens rights on a local, national or international level.
Attend a International Women's Day event hosted by someone else see link below.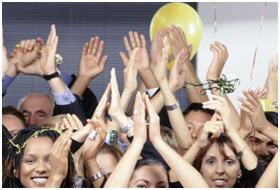 Whatever you do HAVE FUN being women and remember to post your photographs on the Restoring Life Foundation website or email them to me at [email protected] so I can create a collage of our 2011 celebrations.
For further historical information about International Women'sday see link below:
http://www.internationalwomensday.com/iwd_factsheet.pdf
 For a link to registered International Women's day eventssee link below:
http://www.internationalwomensday.com/search.asp?country=221
I am celebrating with women I love how about you?
Categories: None
/