Shopping Cart
Your Cart is Empty
There was an error with PayPal
Click here to try again
Thank you for your business!
You should be receiving an order confirmation from Paypal shortly.
Exit Shopping Cart
Restoring Life Foundation
Restoring Lives - From Adversity to Destiny!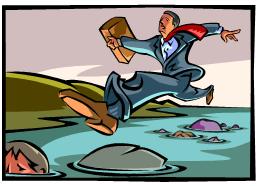 Last week whilst collecting my youngest son from his friends house I stopped to chat a while with his mother and another lady also collecting her son from their house. Through the discussion it became apparent that the host was experiencing some difficulty getting sufficient work in the current climate. This self employed mum worked in the personnel field and for the most part had previously been able to secure enough contracts to meet her needs. However the cuts in local and central government budgets had led to a vast reduction in the use of her consultancy. As the conversation developed, I didnt say much but listened attentively to try to understand fully her perception of the situation.
Whenever we encounter a problem it can either cause us to panic because it is seen as a stumbling block, or grow and be seen as an opportunity, and a stepping stone. This mother seemed to be in panic mode which was effectively hindering her ability to recognise her options.
My Glass is
In 2002 I went on maternity leave and gave birth to my beautiful Isaac. I was working as an IT manager at the time in a large London university. During my maternity leave which was about a year in total, a number of changes occurred. The directorship of the IT department was held by a consultant who had occupied the post for many years. He was paid a daily rate which was costing the university a tidy sum; whilst I was away they merged my department which provided services for University staff with the department responsible for providing services to students and removed the consultant director.
Half Empty
This was from our perspective a recipe for disaster, the primary reason being our dissimilar operational values. We prided ourselves on first class service and had very good relations with faculty and would go to great lengths to ensure a good level of service was maintained. We had always been aware that student support did not value service availability, in the same way as we did and that the merger would have catastrophic effect on the goodwill we had developed with our customer base.

Half Full
To cut a very long story short the differences in values became a source of conflict, and the level of service that the customers on both sides of the fence received became unreliable at best. I spent a year and a half in a place of frustration, dissatisfied with my work and desperate to get out. The upshot of it was that through a miracle God gave me an absolutely amazing redundancy package at the end of 2005. This stumbling block became a stepping stone into ministry training and my new life.
Responding Positively
Our ability to correctly handle these apparent blocks and diversions is key to us living victoriously and being the people God created us to be. This can also be the difference between being a good or bad witness. All change can be challenging but as we rise up in Christ we will soon find that nothing is impossible and that He is with us as He promised.
So what about this mum and her dilemma; towards the end of the week I made contact with  her about her dilemma and recommended the following ideas which might be of use to you if you are facing a similar situation:
Diversification
If you are experiencing a squeeze in your market have you considered that your answer might be to diversify? It is possible that the information you have gathered through working in the industry and talents you have developed could be put to work in another format for example, someone might be willing to pay you good money if you published your insights and knowledge in a magazine, blog or book.
Repackaging
Have you noticed each time your favourite product has a revamp so does the price. Suddenly the cereal or juice has a trendier look and a price to match. Do you need to take another look at the way your product or yourself is presented to the market? Can you offer your services through another media like Skype, email or online; I have found it possible to even minister and do deliverance this way.
Expansion
Did you know that the introduction of the breakfast menu in McDonalds was in an attempt to expand into a new market? Their intention was to try to catch those making an early morning dash to the office, in addition to their focus on families at tea time. Who are you early morning equivalent?
Don't labour in vain
Or maybe like me it is time to change career all together. I fully recommend a brain storm to begin with and it goes without saying seeking God's guidance. I'm always reminded that no matter how great we are at coming up with our own solutions and gathering our own thoughts, it is the Lord who gives the right answer. The message puts it nicely with "Proverbs 16:1-3 (The Message) Mortals make elaborate plans, but God has the last word. Humans are satisfied with whatever looks good; God probes for what is good. Put God in charge of your work, and then what you've planned will take place.
Categories: None
/